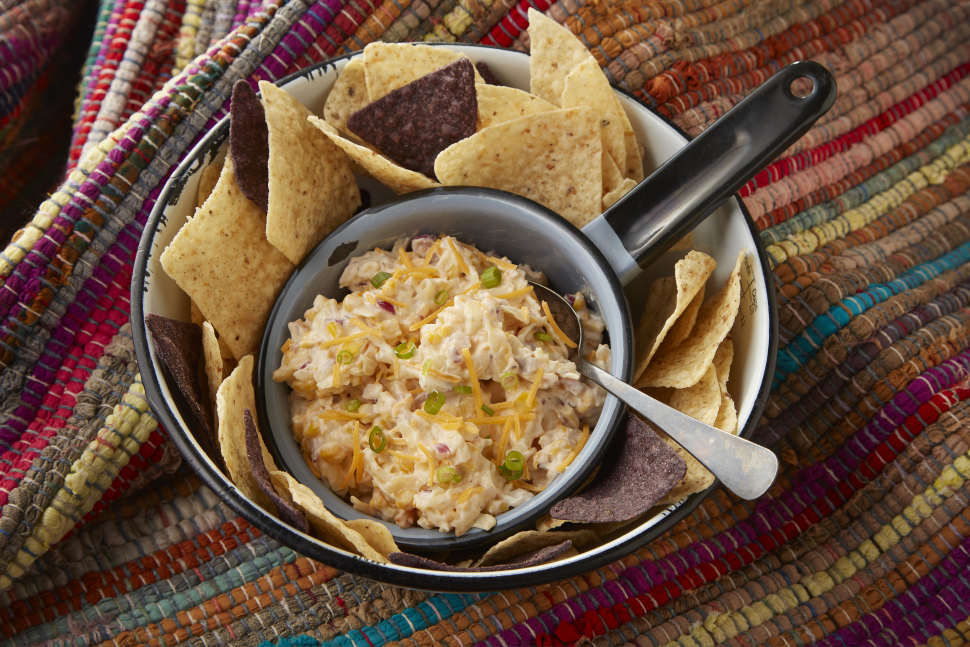 ---
Ingredients
1 tablespoon butter
1/2 teaspoon garlic salt
12 ounce package of frozen corn
8 ounce package cream cheese (softened)
1/2 cup mayonnaise
1/4 teaspoon salt
1/4 teaspoon pepper
1/4 teaspoon hot sauce
1 cup sharp cheddar cheese
1 cup mild cheddar cheese
1 cup Swiss cheese
1/2 cup red onion (chopped)
6 slices bacon
Instructions
Cook bacon and crumble. Set aside.
Melt butter in a skillet, then add the garlic salt and the corn. Cook the corn until it slightly browns a bit, then set it aside to add later.
With a mixer, blend the softened cream cheese, mayonnaise, salt, pepper, hot sauce, sharp cheddar cheese, mild cheddar cheese and Swiss cheese.
Fold in the onion, cooked corn, and crumbled bacon. Serve with chips or crackers.